News
Daily Wyoming coronavirus update: 18 new cases, 4 new recoveries – Casper Star-Tribune Online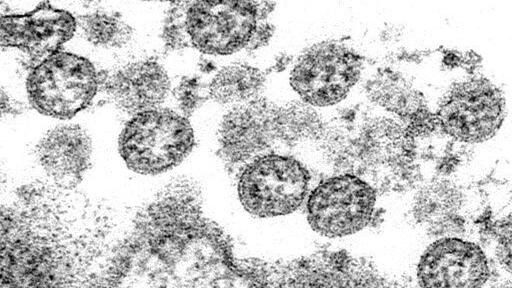 This 2020 electron microscope made available by the U.S. Centers for Disease Control and Prevention image shows the spherical coronavirus particles from the first U.S. case of COVID-19. Two new studies published online Monday, June 29 in the New England Journal of Medicine, suggest more than 250 U.S. children have developed a serious inflammatory condition linked to the coronavirus and while most recovered after intensive-care treatment, the potential for long-term or permanent damage is unknown. (C.S. Goldsmith, A. Tamin/CDC via AP)
C.S. Goldsmith, A. Tamin
Editor's note
The Wyoming Department of Health initially reported Sunday morning that there had been a 25th coronavirus death in the state. State health officials have since said that the increase was made in error. There are still 24 reported coronavirus deaths in Wyoming.
On Sunday, 15 new coronavirus cases were confirmed in the health departments daily update. The department announced three new probable cases.
Four new confirmed recoveries were announced. No new probable recoveries were announced.
There are now 1,728 confirmed cases, 398 probable cases, 1,303 confirmed recoveries and 312 probable recoveries in Wyoming.
Twenty-four coronavirus patients have died in the state.
In Natrona County, there have been 150 confirmed cases and 25 probable cases.
Probable cases are defined by officials as close contacts of lab-confirmed cases with symptoms consistent with COVID-19, the disease caused by the novel coronavirus.
A patient is considered fully recovered when there is resolution of fever without the use of fever-reducing medications and there is improvement in respiratory symptoms (e.g. cough, shortness of breath) for 72 hours AND at least 7 days have passed since symptoms first appeared, according to the Wyoming Department of Health.
Source : https://trib.com/news/state-and-regional/health/daily-wyoming-coronavirus-update-18-new-cases-4-new-recoveries/article_40c56ca0-8196-54db-9f93-945662fead06.html