News
Niner Blitz: Preseason, 49ers report date delay, Deebo Samuel timeline, Raheem Mostert reaches out – 49ers Webzone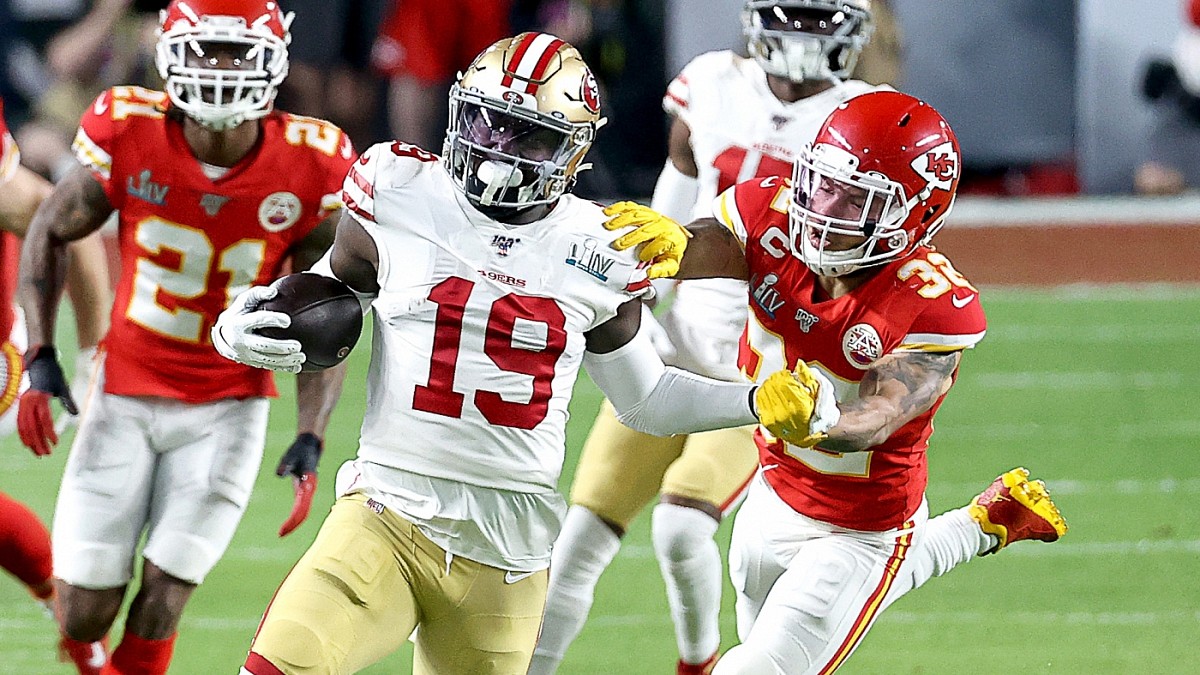 Here are some of the top San Francisco 49ers storylines that made their way around social media on Monday, July 20, 2020.No Preseason?
After players collectively tweeted #WeWantToPlay in response to the NFL's safety plans — or lack thereof — surrounding preparation for the 2020 season, the NFL has offered the players union zero preseason games.This is a big step for both the NFL and NFLPA.
Per source, the league today offered the union zero preseason games. A big step.
— Ian Rapoport (@RapSheet) July 20, 2020
Just in Time for Training Camp
Matt Barrows of The Athletic reported that the 49ers revised their training camp schedule. Rookies were initially scheduled to report on July 21. The team has pushed back the report date to Thursday.Deebo Samuel Doesn't Like the Injury Timeline
In an NBC Sports article by Peter King, the writer rehashed the idea of Deebo Samuel not being ready to return to action until October.Samuel caught wind of the report and voiced his thoughts on Instagram.
Raheem Mostert to 'Clear the Air' with the Front Office?
After Raheem Mostert's agent made it public earlier this month that he and his client requested a trade, Ian Rapoport has reported that the standout running back is looking to smooth things over with his current employers.
Source : https://www.49erswebzone.com/articles/137958-niner-preseason-report-samuel-timeline-raheem-mostert-reaches/