News
Coronavirus in Nebraska, Iowa: Tracking COVID-19 curve of cases, deaths – KETV Omaha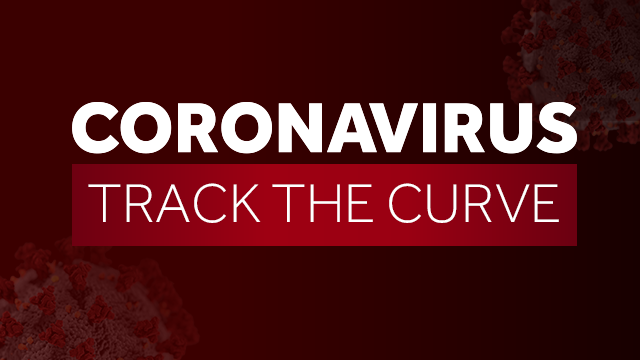 OMAHA, Neb. —We're tracking the curve of coronavirus cases and coronavirus-related deaths that have occurred in Nebraska and Iowa.
The data shows the total number of COVID-19 cases along with the number of COVID-19 cases per day. In addition, it includes the total number of deaths related to COVID-19 complications along with the number of deaths from coronavirus occurring daily.
The coronavirus case numbers and death toll are updated daily.
Whats New: Week of August 3, 2020
More than 4.6 million cases of COVID-19 and 154,000 deaths have been reported in the U.S., according to data from Johns Hopkins University.
Congress is still working to pass another relief bill as we enter August. All sides predict a long slog ahead despite the lapse of a $600-per-week supplemental COVID-19 jobless benefit, and the call of lawmakers' cherished August recess. Several more days of talks are expected, if not more.
As vaccine trials continue across the globe, U.S. health authorities hope by late September to have some draft guidance on how to ration initial doses. Moderna and Pfizer began tests last week that eventually will include 30,000 volunteers each; in the next few months, equally large calls for volunteers will go out to test shots made by AstraZeneca, Johnson & Johnson and Novavax.
Firefighters at a Massachusetts fire department are using wearable technology to help track for COVID-19 symptoms. Duxbury Fire Department firefighters are now wearing Oura biometric rings, which track pulse, temperature and sleep cycles, to allow them and the department to be more aware of health conditions amid COVID-19.
App Users: Click here to view the curve
What does it mean to flatten the curve?
The White House and Centers for Disease Control and Protection released guidelines that last until April 30 to slow the spread of coronavirus.
These social distancing guidelines like avoiding gatherings of more than 10 people and working from home whenever possible are an attempt to "flatten the curve."
Flattening the curve refers to the goal of slowing the growth of infections to a point that doesn't overwhelm local hospitals and health care providers.
More coronavirus coverage
Latest coronavirus updates and impacts in Nebraska, Iowa
COVID-19 maps of Nebraska, Iowa: Latest coronavirus cases by county
Where you can get tested for coronavirus in Nebraska, Iowa
CDC guidelines on stopping the spread of coronavirus
Symptoms of COVID-19
The symptoms are:
Fever
Cough
Shortness of breath
The symptoms of the coronavirus may appear 2 to 14 days after exposure, according to the Centers for Disease Control and Prevention.
The CDC said reported illnesses have ranged from mild symptoms to severe illness and death for confirmed COVID-19 cases.
Emergency Signs of COVID-19
If you develop emergency warning signs for COVID-19 get medical attention immediately, the CDC said.
Emergency warning signs include:
Trouble breathing
Persistent pain or pressure in the chest
New confusion or inability to arouse
Bluish lips or face
*This list is not all inclusive. Please consult your medical provider for any other symptoms that are severe or concerning.
Source : https://www.ketv.com/article/coronavirus-in-nebraska-iowa-tracking-covid-19-curve-of-cases-deaths-august-3/33501923