News
Ohio pandemic unemployment defrauded hundreds of millions in multi-state fraud scheme – WLWT Cincinnati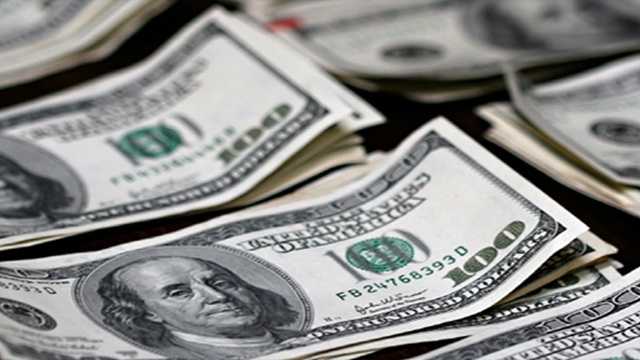 Ohio is the latest state to be hit by a massive fraudulent scheme, targeting the federally funded Pandemic Unemployment Assistance Program. Ohio Department of Job and Family Services Director Kimberly Hall made that announcement Tuesday afternoon during a video conference call with reporters.
"Fraudsters get smarter and smarter every day," Hall said.
Since mid-March, the state of Ohio has paid more than $5.8 billion in unemployment compensation and an additional $4.8 billion in PUA compensation. Hall said of the PUA benefits paid so far, as much as $200 million per week have been made to fraudulent accounts. ODJFS has not nailed down exactly when the large-scale fraud began, but said the department began noticing a "significant uptick" in potential fraud in early July.
"There's an inherent vulnerability with the PUA system, because it's a catch-all, kind of a net system, and it does not have all of the checks and balances that our regular unemployment system does," Hall said. "We created a brand new system in 26 days… It will have vulnerabilities that you discover over time and that you just have to tweak and shore up over time."
ODJFS placed fraud holds on approximately 270,000 claims last month. The department said it was made aware of potential fraudulent activity and several indicators of fraud, including accounts connected to deceased individuals, invalid email addresses, fraudulent IP addresses and bank routing numbers.
"We do believe that the majority of those claims that we had a hold on, likely over 90%, are fraudulent," Hall said.
Not all of the 270,000 claims on hold are fraudulent. The department has to investigate one-by-one which are and which are not and is requiring further verification steps by account holders.
The department said it has released nearly 19,000 claims for payment so far.
"I'm deeply sorry for all of the challenges this has presented for those who are caught up in this fraud scheme and whose claims are legitimate," Hall said.
WLWT asked Hall if she has a timeline when claimants can expect the issues to be resolved so they can start receiving payments again.
"We are working very diligently on that. It's difficult to give a timeline," she said. "I expect certainly between the next 30 to 45 days or so that we will be through the lion's share of processing the legitimate claims."
In order to help with the workload, ODJFS has hired 80 people and reassigned 185 members previously handling traditional unemployment claims.
ODJFS said it is in the process of sending emails to more than 200,000 account holders with six questions that need to be answered to re-certify accounts and help employees determine which accounts are legitimate.
Hall said any new PUA claims will now involve a second round of verification.
"Our experience, even though this is dramatic and it's horrible, it's not as deep as what we know some other states have been experiencing," Hall said.
Several agencies, including the Ohio Attorney General's Office, are investigating the fraud case.
Source : https://www.wlwt.com/article/ohio-pandemic-unemployment-defrauded-hundreds-of-millions-in-multi-state-fraud-scheme/33516192