News
Revisiting Our Silver and Gold Predictions – FX Empire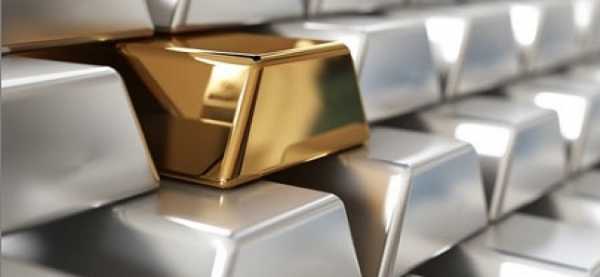 The recent breakout move in Silver also added to the 'win' column of our incredible research and predictions.  When Gold moved above $1800 per ounce Silver suddenly sparked to life and rallied to levels near $24 in an instant.  This huge upside move in silver sent a shock-wave out to metals traders – you better start paying attention to what is happening in precious metals (and particularly Silver) because this is just getting started.
Part of our research delves into cycles and broader price patterns.  When we discuss patterns and cycles that are setting up, we want you to consider how these powerful events can turn into incredible opportunities for skilled technical traders and how you should be preparing for these events.
Near the end of 2019, we published a research article about the 7-year cycle that was just starting in Gold and how traders needed to prepare for this pattern.  Remember, by this time, we had been warning and suggesting that Gold and Silver would begin to skyrocket higher for well over 12+ months.  It was just a matter of time before the fuel was ignited and prices started to climb.
The COVID-19 virus event was the event that suddenly questioned longer-term sustainability and global market capabilities.  We were aware of this new virus and the potential for global problems in early January 2020, yet the metals markets ignored the real risk.  It was not until February/March that traders started paying attention to the true risk factors related to this global event. Yet in December 2019 we were warning of the risks:
Be prepared for a surprising spike in volatility in early 2020 with a moderately strong potential for an early 2020 downside price rotation which prompts a new price trend and possibly an early test of support (near 280 on the SPY chart).  2020 is going to be a fantastic year for skilled traders – get ready for some incredible price action.
Source : https://www.fxempire.com/forecasts/article/revisiting-our-silver-and-gold-predictions-665000